Beauty
Can vegan mascara really give you the same volume as other mascaras? This is what happened when we put it to the test
Add this article to your list of favourites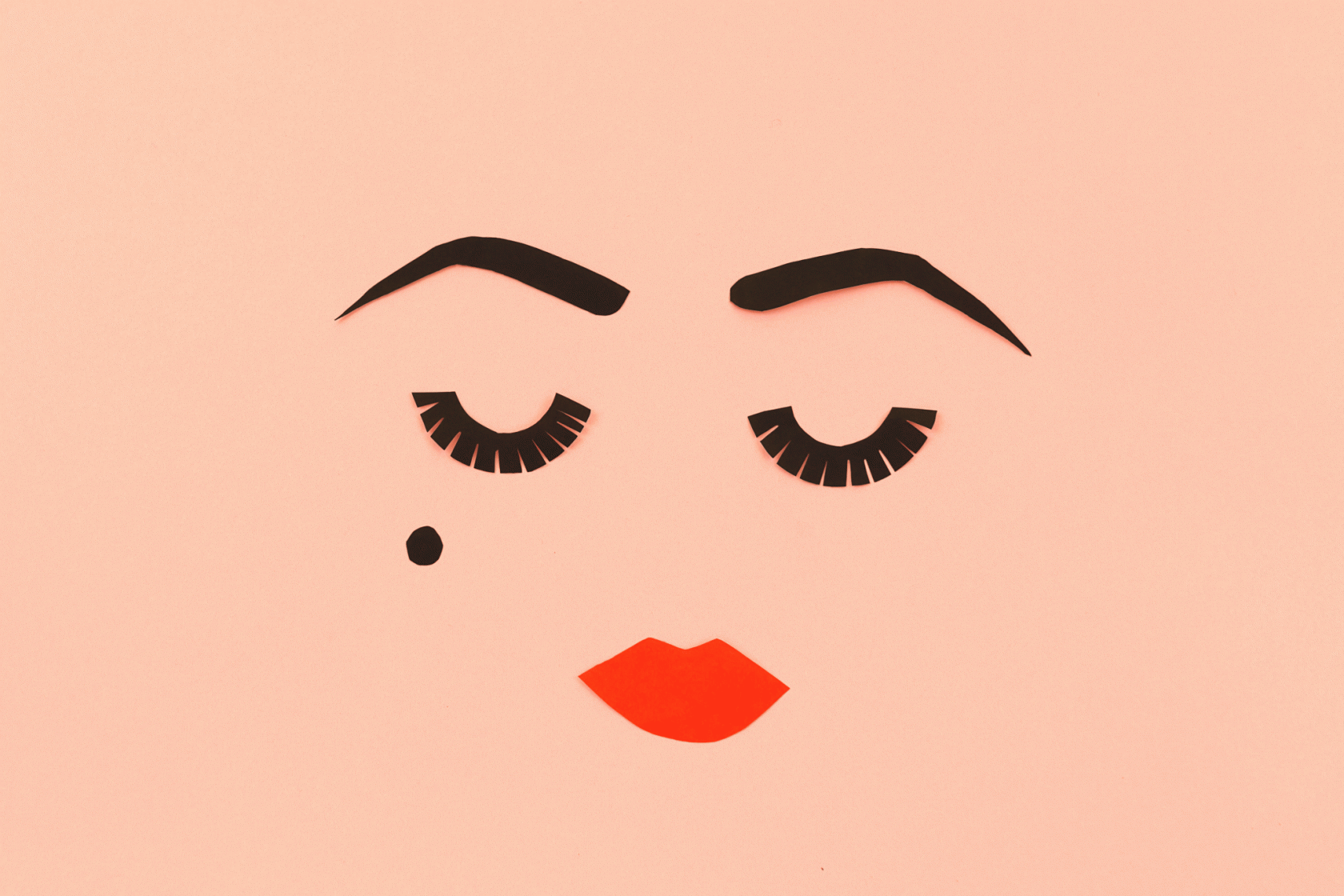 Whether you're into minimal make-up or prefer a fuller look, chances are mascara is part of your routine. To show how transformative the beauty staple is, we tried out a vegan one on a spectrum of lashes…
Just like the hair on our head, everyone's eyelashes are different. That means we all usually have our own methods and favourite techniques to get them looking exactly how we want them.
But is that really worth all the effort? Is starting out with a great mascara actually the secret all along? 
With vegan beauty cementing itself as far more than a flash in the pan, we decided to put Kat Von D Beauty's new Go Big Or Go Home mascara to the test.
The beeswax-free formula (that's what's making your regular mascara non-vegan) has been in development for five years and is bolstered with olive and sunflower oils instead.
Here's what happened when we tried it out on five different lash types…
1. Curly

Jasmine:

"I have naturally curly eyelashes, so for me I need a mascara that accentuates them but also makes them look a bit more high definition.

I usually look for a mascara that adds some length without flattening out my curl with too much dense product.

After applying the mascara my eyelashes had crazy length, which made my face look more striking. I feel like it brought my bold personality out nicely."
2. Sparse

Grace:

"My lashes are very fine and sparse (almost spidery) so wearing mascara tends to amplify the thinness of them.

I like a mascara that separates the lashes, but also thickens them. The dream is to be able to apply one coat in the morning and for it to look just as good when I get home at the end of the day.

After application my lashes looked super thick – the intensity of the black really exaggerated and opened my eyes. And the lift lasted all day."

3. Short

Jen:

"To be completely honest, I tend to judge a mascara on its case. It needs to look nice and stand out in my make-up bag.

When it comes to my lashes, they're pretty short and need a lot of assistance to look good. I normally use three different mascaras before I'm happy with them.

This mascara was genuinely really impressive. My lashes looked so much longer and thicker than any mascara I've used before, almost like subtle fake eyelashes.

Its stand-out packaging makes it easy to find in my make-up bag and I also managed to cut my mascaras down from three to one which is no mean feat."

4. Long

Gurneet:

"My lashes are naturally quite long. I have to be careful not to put too much mascara on them as they just look overdone and tend to get cloggy quite easily.

For me, it's all in the brush. My lashes are thick and I need one that can separate them out nice and evenly and get into the corners without smudging onto my eyelids.

My lashes looked extremely extended and very thick – it felt like I was wearing fake eyelashes.

It's probably not an everyday look for me but it's definitely great for parties!"

5. Thick

Courtney:

"I have long, thick lashes which sounds ideal as far as lashes go, but it means it's often difficult to find a mascara that doesn't make them tangle and clump together.

I usually look for a mascara that separates and adds to the length to my lashes.

This one was one of the rare exceptions that majorly lengthened my lashes without giving them a clogged up look. The dream."
Whatever your lash type, make the most of the them with Kat Von D Beauty's new Go Big Or Go Home mascara. The long-wear vegan formula is powered by plant-based fats (olive and sunflower oils) and lasts all day without smudging or flaking. Shop the mascara exclusively at Debenhams and Debenhams.com, retailing at £20.