Fashion
Buy our slogan t-shirt and help protect women from domestic abuse
Posted by

Published
Add this article to your list of favourites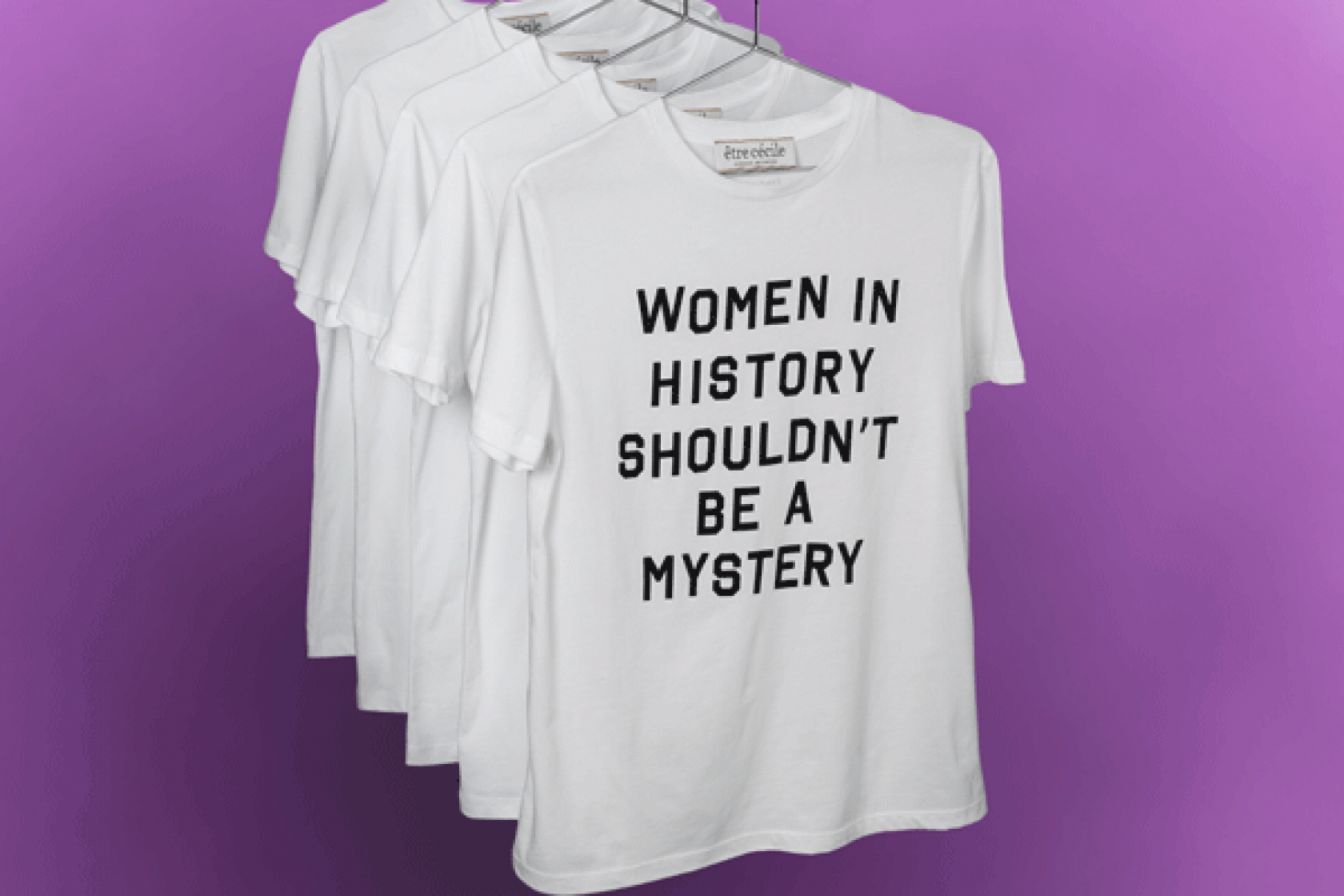 We've collaborated with Être Cécile to create a feminist slogan T-shirt in support of Women's Aid. 
Slogans have long played a key role in feminist activism. The suffragettes were known for their motto "Deeds Not Words", while the second-wave feminists of the Sixties and Seventies regularly pronounced that it was "My Body, My Choice". In recent years, the mantra "Girls Just Wanna Have Fundamental Human Rights" has become a fixture on banners and t-shirts at women's marches around the world.
That's why, with a nod to the placards of the past and present, we're delighted to debut our first-ever fashion collaboration: an exclusive design with Être Cécile, the T-shirt super-brand beloved by style bloggers and fashion industry insiders the world over (think Claudia Schiffer, Laura Jackson and Katherine Ormerod).
The 100% cotton jersey t-shirt features a chic high crewneck and references Stylist's Visible Women campaign, which aims to raise awareness of inspiring women from history (and the present day) who've made a difference to society.
T-shirts are priced at £45, and more than 55% of the proceeds from each sale – a whopping £25 – goes to Women's Aid. This essential charity provides lifesaving services for women and children affected by domestic violence in the UK, and at a time when women's refuges are increasingly under threat, their work is more crucial than ever.
Only 100 Stylist x Être Cécile T-shirts have been produced, so don't wait for them to sell out. Buy yours here, and wear it with pride.
Stylist is celebrating the 100th anniversary of some women getting the vote. See more of our commemorative content here.